Designing products for enterprise engagement
As a product designer at Signet I'm asked to wear many hats and work on multiple products at different stages of the design process. This includes: research, user testing, ideation, low-fidelity wireframing, and creating template-based mockups.
My projects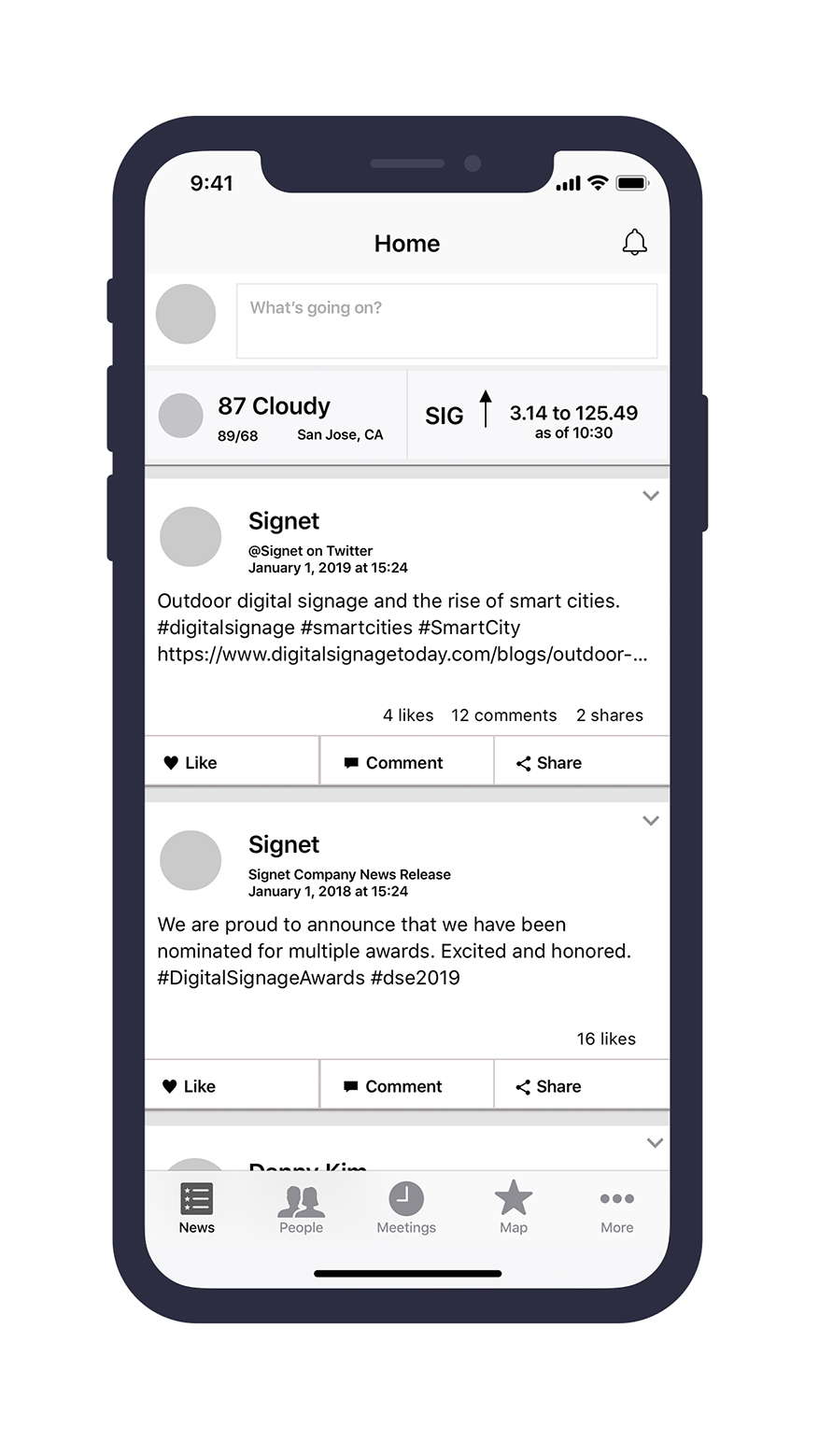 Employee mobile app newsfeed enhancement
Conducted research and delivered wireframes for a social newsfeed feature enhancement for a workplace wayfinding app. The purpose of this feature is to encourage employees to have more conversations around company internal communications material and ultimately boost employee engagement.
Check in backend portal website
Researched and designed a backend portal for a visitor check-in tablet app. Delivered wireframes for a web portal to enable receptionists and building administrators to view visitor information and customize the tablet app.

Large touch screen presentation software
Responsible for the research and design of presentation software for large touch screen displays. To goal of this product is to help presenters give more dynamic presentations to better engage their audience. Through this software users can present multiple pieces of media, take notes, and watch videos.